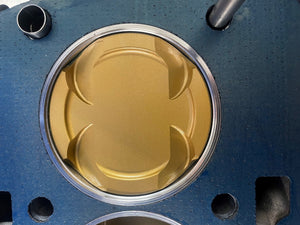 Visconti Tuning
Visconti Tuning Fire-Lock Head Gasket for BMW S58 Platform
The ultimate head gasket solution for high boost S58 engines. This is unlike any other solution currently available and can not be sourced anywhere else. This will be the last head gasket you will ever need.
If a block or cylinder head was previously o-ringed the groove must be filled and resurfaced before using this type of gasket.
This is also not compatible with a step deck sleeve engine. The block must be resurfaced to remove the step.